Clean Life Collective x Chef Anne Alfano
Are you tired of sacrificing taste for health when it comes to your meals? Imagine enjoying gourmet meals that are not only delicious but also anti-inflammatory and beneficial for your body. With Clean Life Collective x Chef Anne Alfano, that dream can become a reality.

Katelin Dial, the founder of Clean Life Collective, has always been passionate about the power of food and how it can heal the body. After attending the Institute for Integrative Nutrition in 2019, she was inspired to start a company that helps clients improve their overall health through culinary healing. She quickly discovered that many of her clients wanted more than just nutritional advice; they also wanted healthy, delicious meals prepared for them.

That's where Anne Alfano comes in. Before pursuing a culinary career, Anne worked in the political scene in Washington, D.C. However, her passion for food led her to study culinary arts and wine pairing at the Culinary Institute of America at Greystone in Napa Valley, California. Since then, she has honed her skills in kitchens across the country, including Little Red Fox in D.C., Momofuku Ssam Bar in New York, NY, Marlow & Daughters Butcher and Charcuterie in Brooklyn, NY, Herbsaint and Cochon in New Orleans, LA, Brew Birds in Aldi, VA and, Roots Provisions & Grocery in McLean, VA. Today, she serves as the private chef for Clean Life Collective meals.

So how does Clean Life Collective work? Anne and Katelin collaborate to create delicious and nutritious meals that are anti-inflammatory, beneficial, and fit any dietary restrictions. They prioritize sustainability by using fresh, locally-sourced ingredients from farmers' markets and eco-friendly packaging.

When you purchase a Clean Life Collective package online, you'll receive an email introducing the meal plan. You can let Anne and Katelin know of any dietary restrictions, and then select meals from the curated menu online. On the weeks you've chosen, the two meals serving four people each will be delivered to your doorstep on Tuesday. Though the meals are intended to serve four, there are often leftovers, and you can request extras if needed.

And what about kids? Clean Life Collective's meals have received rave reviews from children, and the company offers extras like granola, hummus, and gut-healing broths that kids will love.

At Clean Life Collective, Katelin and Anne are passionate about helping people eat better, feel better, and be better. They believe that healthy food should taste delicious, and their success with clients speaks for itself. If you're ready to take your health and your taste buds to the next level, visit their website to learn more and sign up for Clean Life Collective meals today!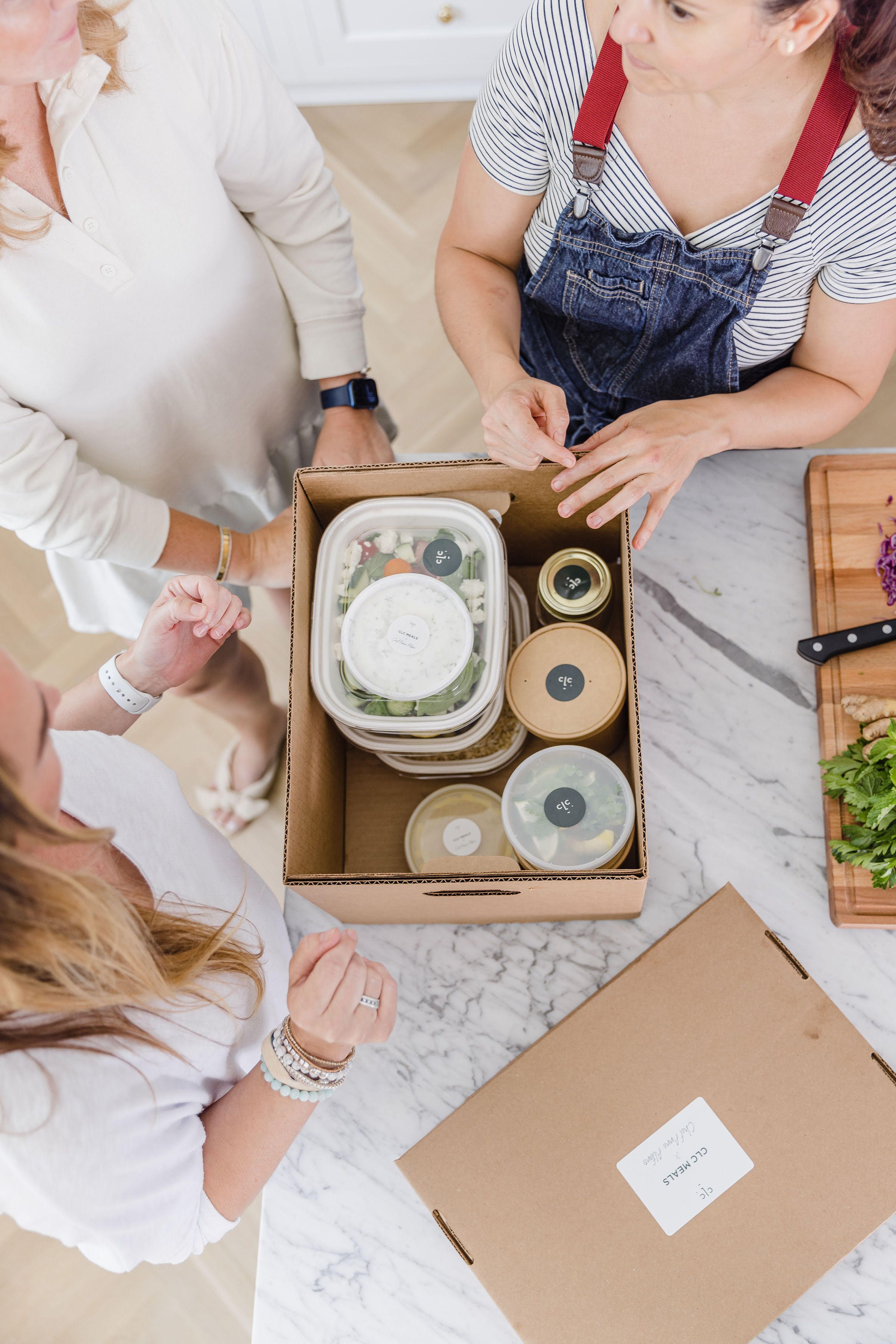 Our seasonal offering of healthy meals, delivered to your doorstep in the Washington, DC a...
Selling Your Home?
Get your home's value - our custom reports include accurate and up to date information.
Get Home Value