Habitat Metro Maryland's Women Build Event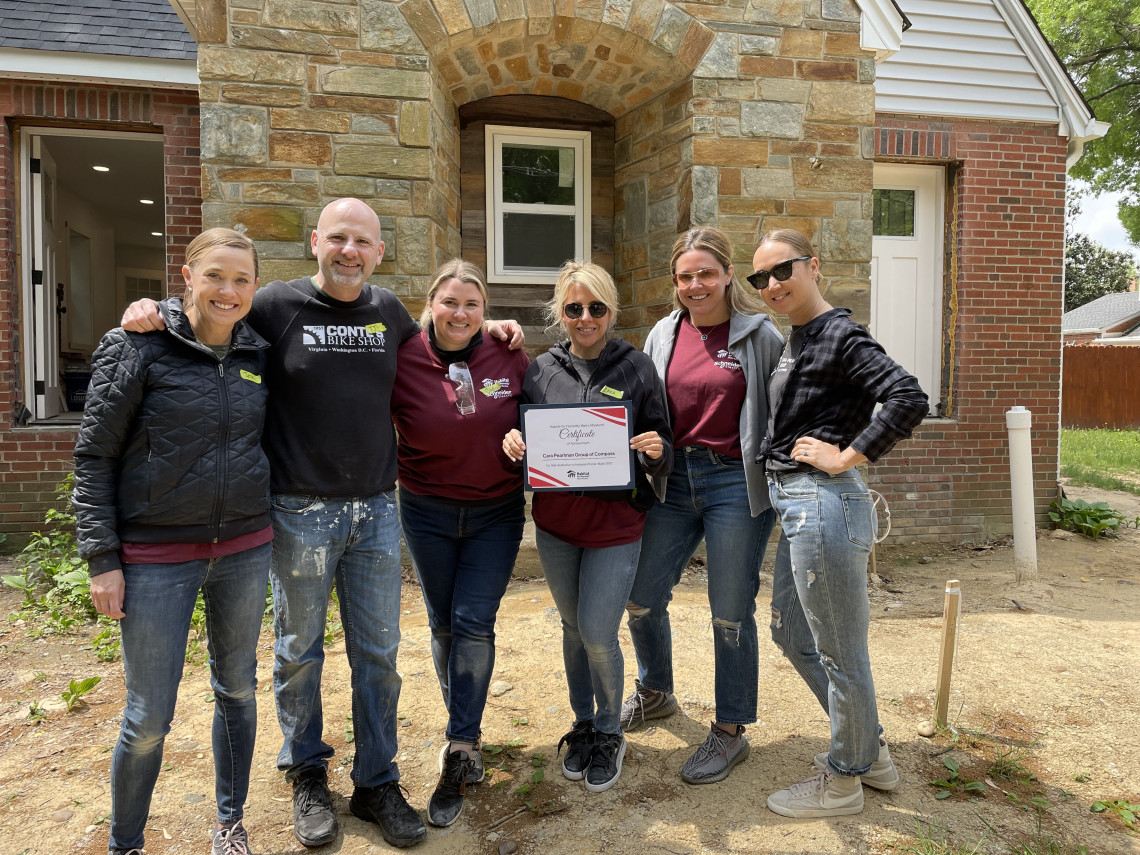 Our team has proudly participated in Habitat Metro Maryland's Women Build Day for five consecutive years, one of the largest build events in the nation. Taking place from April 1st to June 30th, this event unites women in raising funds and constructing homes for hardworking, lower-income families within our community. Habitat Metro Maryland's fundraising goal for 2023 is $300,000 and through many generous donations, they have surpassed their goal; however, the fundraising has not stopped. Let's see if we can raise $500,000 for affordable housing in our community.
During our designated build day, our responsibilities centered around laying the floor on the main and lower levels, as well as installing a vanity in the upstairs bathroom for one side of the duplex located in Takoma Park. This initiative marks a significant milestone, as it represents the first time that Habitat for Humanity has built a home in Takoma Park. We are thrilled to contribute to this endeavor, offering two deserving families the opportunity to establish their homes in a thriving, transit-oriented neighborhood.
Habitat Metro Maryland operates a volunteer committee responsible for reviewing all applications received for the homes they are building. To qualify, families must hold stable employment and earn between 30% and 60% of the area's median income. Once a family is selected, Habitat ensures that the sale price of the home remains affordable, constituting no more than 30% of the family's income. Additionally, a 30-year fixed mortgage is established with zero interest and a minimal 1% down payment. The selected families actively participate in the build days for their homes and engage in classes facilitated by Habitat for Humanity. These educational sessions cover various topics, including financial management, advocacy, and home maintenance, empowering families to navigate financial challenges and predatory lending.
This annual build day holds a special place in our hearts and aligns with our mission to "help everyone find their place in the world." We are sincerely grateful for the opportunity to support our community and assist first-generation homebuyers in achieving their dreams of homeownership. Please let us know if you are interested in learning more or would like to join our build team next year.
If you wish to support the Women Build event, we are currently accepting donations until June 30th. Feel free to take a glimpse of our build day here.